John Bond - President - Position 2
​
​
I am a proud parent of our daughter Michelle and husband to my wife Debra of 45 years. Member of a historical family that settled in Eugene prior to 1953. A person committed to youth, community and service. As an educator I was a teacher, principal, superintendent and with the Sate System of Higher Education. I spent 10 years in city service as Mayor, Counselornd Budget Member. Served 30 years on the YMCA Board of Directors. Served 15 years on the Rogue River Fire District's Civil Service Commission, Budget Committee and am currently a member of the Board of Directors.
Jim Stearnes - Vice President, Position 3
​
Craig Berry - Secretary, Position 5
​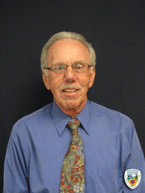 John Foster - Position 4
​
Jim Huttema - Position 1
​
I moved to Rogue River 44 years ago from Southern California. My wife Jennifer and I have been married 26 years. We have four children and one granddaughter. I bought my first business at 18 and have been self employed since. Currently I own and operate Rogue River Fire and Water and American Secure Storage. I love the Rogue Valley and all it has to offer and I'm thankful I was able to raise my own kids here.