Jim Stearns - Vice President, Position 3
​
Jim and his wife Becky have lived in the Rogue River Fire District since 2019. After a 30-year fire service career in Eastern Oregon, Jim has worked all over the state as an Interim Fire Chief. In 2013-2014 he was Interim Fire Chief in Rogue River and they fell in love with the area. In 2013 Jim and Becky purchased land on the Rogue and decided that when they really retire, they would build here. There home was completed in 2019. Jim and Becky have 5 grown children and 7 grandchildren spread out across Oregon and Washington.
Craig Berry - Secretary, Position 5
​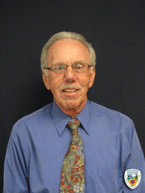 John Foster - Position 4
​
Jim Huttema - Position 1
​
I moved to Rogue River 44 years ago from Southern California. My wife Jennifer and I have been married 26 years. We have four children and one granddaughter. I bought my first business at 18 and have been self employed since. Currently I own and operate Rogue River Fire and Water and American Secure Storage. I love the Rogue Valley and all it has to offer and I'm thankful I was able to raise my own kids here.